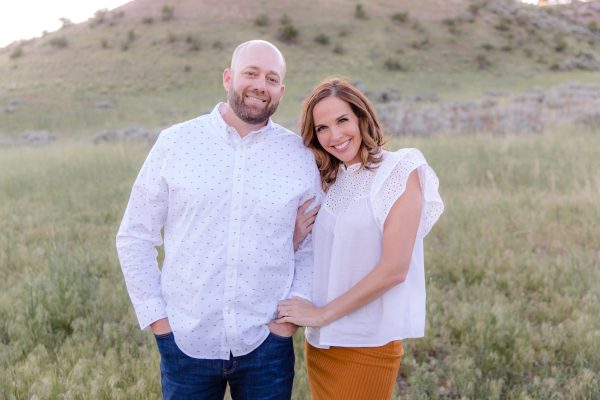 We're so happy to introduce you to this beautiful, home study approved Purl Family from Idaho: Logan, Jamie and their lovely children Delaney and Siyum! They are a happy, caring, adventurous family and are excited to add to the loudness and love through adoption! Their son is adopted from Ethiopia and Logan has a brother through adoption, so it's something that has always been close to their hearts.
Logan and Jamie have been married for 4 years, but have been friends since middle school! Their lifestyle is very active, as they love to be outdoors doing anything from swimming and kayaking to hiking and skiing. They also love to travel. Logan even got to do running of the bulls in Spain! Jamie loves spending time with friends and family, and their dog Frank. Logan says Jamie's whole heart and mind are wrapped up in being the best mom she can be! Logan loves music and playing sports, he even coached one of Delaney's basketball teams! Jamie feels she could not have asked for a better partner and role model for their kids. Delaney is adrenaline-loving and hilarious! For her 16th birthday, she wanted to swim with sharks. Siyum is happy and easy-going. He loves anything Harry Potter and is an encyclopedia for all things Marvel! Delaney and Siyum are super excited for another sibling! This family has so much love to give and believe love is what makes a family a family. They are eagerly waiting to welcome another little one into their lives!
If you or someone you know is facing an unplanned pregnancy and considering adoption for their child, we hope that you will think of Logan and Jamie. To learn more about them, download their family profile. If you want to reach out to them directly, you can call/text them at (208) 918-4699, email them by using the form below or follow along with their adoption journey on Facebook.