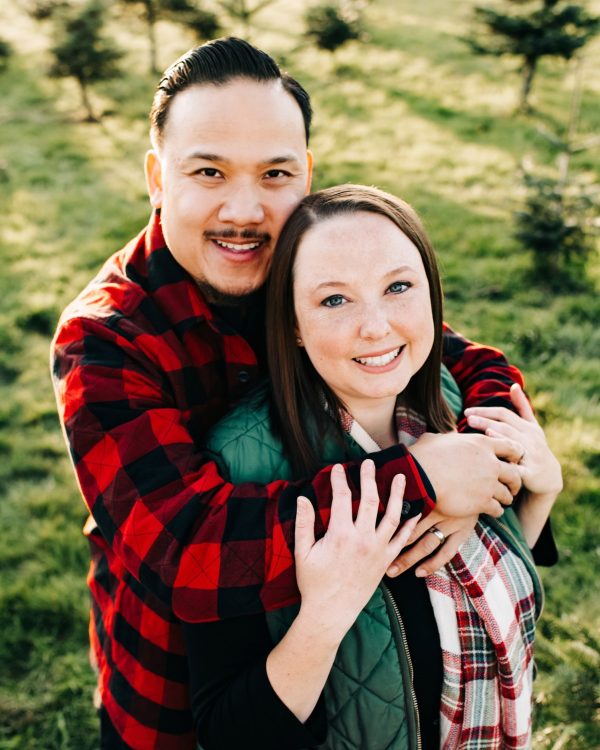 We are so thrilled to introduce you to this amazing, home study approved Purl Family from Washington: Anthony, Amanda and their handsome son Daniel! They love spending time together as a family. They adopted their son Daniel as a newborn, and they can't wait to complete their family by adopting another child!
This family loves to go on adventures together. They even went geocaching and had so much fun! Anthony is Filipino and can speak Tagalog. He likes to be active and play basketball. He also enjoys watching the Seahawks play! According to Amanda, he is committed to his family and builds strong relationships with his friends. She says he's the kindest and friendliest person she knows. Amanda loves spending time with her friends, doing crafts and drinking coffee. Lately, she's been having a lot of fun cooking and trying out new dishes! As Anthony puts it, she is the best, most loving wife a husband could ever ask for. He loves spending time with her, trying out new restaurants or going to Seahawks or basketball games. Daniel is a creative, curious and busy 5 year-old boy. He loves trying out different sports and spending time outside playing with other kids. He's very social and makes friends easily. Amanda and Anthony are so excited to continue their adoption journey and they would love nothing more than for Daniel to have a sibling to grow up with!
If you or someone you know is facing an unplanned pregnancy and considering adoption for their child, we hope that you will think of Anthony and Amanda. To learn more about them, download their family profile. If you want to reach out to them directly, you can call/text them at (425) 470-3250, email them by filling out the form below, or you can follow along with their adoption journey on Facebook or Instagram.