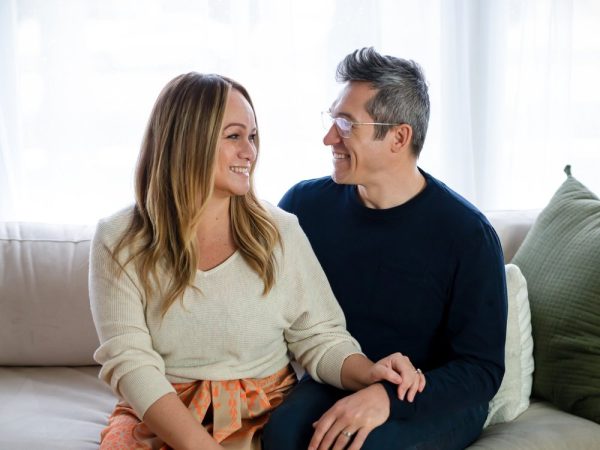 We're so happy to introduce you to this beautiful, home study approved (and certified to adopt) Purl Family from Arizona: David and Janine! They are a fun and welcoming couple with large Hispanic and European families, and are excited to start their own family through adoption. David was adopted himself as a baby and he is blessed to have two loving families in his life, so adoption is something near and dear to their hearts.
David and Janine share a love for traveling, learning and fun and silly adventures with their families. They spend most of their free time visiting childhood homes in California and New York, and enjoy cooking, dancing and outdoor sports together with their families. David is the social butterfly in the relationship so they always have an open door policy and live by the philosophy of 'the more the merrier'! Janine says he's the best listener, makes you feel like the most important person in the world, and keeps her smiling with his contagious laugh. Janine is the nurturer in the relationship, with a love for music and dancing that keeps them always having fun together. David describes Janine as the most sweet and sensitive soul, and he loves listening to her stories about her early career caring for newborns and young children. He says she will make the best mother and cannot wait to grow their family together. David and Janine are also close with David's birth mom and birth siblings and his birth family is thrilled to share in their adoption journey together. "Adoption is a difficult but beautiful process and it deserves to be celebrated for the gift it has given to all of our lives." – words of love form David's birth mother
If you or someone you know is facing an unplanned pregnancy and considering adoption for their child, we hope that you will think of David and Janine. To learn more about them, download their family profile. If you want to reach out to them directly, you can call/text them at (480) 269-2148 or email them using the form below.