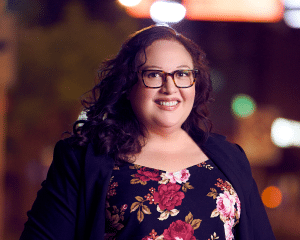 We are so glad to introduce you to this lovely, home study approved (and certified to adopt) Purl Mama from Arizona: Jessica! She has an amazing circle of loving family and friends and has always wanted to be a mom. She is so excited to become a parent through adoption!
Jessica lives in a multi-generational home and is fluent in Spanish. She finds most of her joy in family – both born and chosen. Music and art are so important to her, and she can't wait to share these things with a little one someday. Brandy, Jessica's best friend since middle school, describes her as strong, loving, patient and kind. She says that Jessica being a mother makes so much sense, as she has a heart that will pour love out on a child. Her heart's greatest desire is to become a mother, and Jessica is thrilled to be starting the journey of adoption!
If you or someone you know is facing an unplanned pregnancy and considering adoption for their child, we hope that you will think of Jessica. To learn more about her, download her family profile. If you want to reach out to her directly, you can call/text her at (602) 428-8060, or email her by filling out the form below.