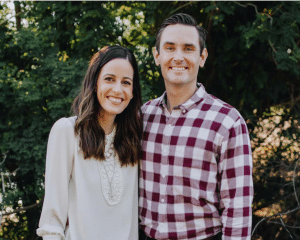 We are so excited to introduce you to this amazing, home study approved Purl Family from Arizona: Stephen, Barbara and their adorable son Cameron! This family values quality time together. They enjoy staying active, making memories through traveling, and adventuring around town. Stephen and Barbara were blessed when Cameron joined their family through adoption and they hope to call him a big brother someday.
In Barbara's words, Stephen is a hard-working dad with the biggest heart. He is their resident chef and definitely the fun parent. Stephen can be found wrestling and playing goofy games with Cameron, which keeps him laughing and asking for more. Stephen's dream is to one day make it on the Food Network for his famous smoked meats. In Stephen's words, Barbara is patient with a natural ability to teach. She is the keeper of the calendar and enjoys planning activities. She loves whisking Cameron off to places where he can learn new things. Late last year she started a small crafting business that is thriving. Cameron is an extremely friendly and active toddler. He loves to read, explore the outdoors and is working on adding to his Hot Wheels collection. If just the right song is playing, he will show off his dance moves. After desiring to grow their family and experiencing the hardship of infertility, Stephen and Barbara decided to adopt. The amount of joy Cameron brings to their entire family is indescribable. They are so humbled that they were chosen to be his parents. This family hopes to be blessed by the gift of adoption again!
If you or someone you know is facing an unplanned pregnancy and considering adoption for their child, we hope that you will think of Stephen and Barbara. To learn more about them, download their family profile. If you want to reach out to them directly, you can call/text them at ‪(480) 382-5451‬ or you can email them by filling out the form below.