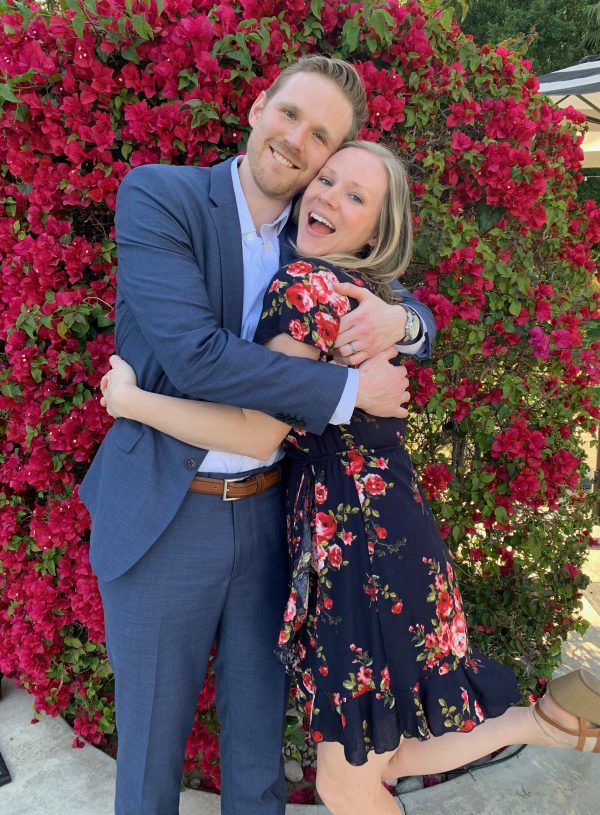 We are so excited to introduce you to this amazing, home study approved Purl Family from Minnesota: Phil, Ellen and their beautiful daughters Lucy and Hallie! This is a tight-knit family that loves spending time together. They have always wanted to adopt and can't wait to grow their family through adoption!
Phil and Ellen met in college at a Valentine's Day Dance. Their first date was a night out salsa dancing a few months later, as they love to dance! This family loves to do things together. They spend lots of time on the lake – boating, swimming and having beach picnics. They also enjoy staying in for a movie night with popcorn and M&Ms! According to Phil, Ellen is a fun loving, active and caring mama. She has always had such a big heart for others, and he says she is the most amazing mother and wife. In Ellen's words, Phil is a very devoted and generous person. He is always trying new things and loves to learn. Lucy is three-years old and loves doing art projects, playing pretend with her sister and taking care of her baby doll. Hallie is one-year old and has just started walking! She's always laughing and smiling and she thinks her big sister, Lucy is hilarious. They are all so excited to add to their family through the gift of adoption.
If you or someone you know is facing an unplanned pregnancy and considering adoption for their child, we hope that you will think of Phil and Ellen. To learn more about them, download their family profile. If you want to reach out to them directly, you can call/text them at (507) 774-0621, or email them by filling out the form below.