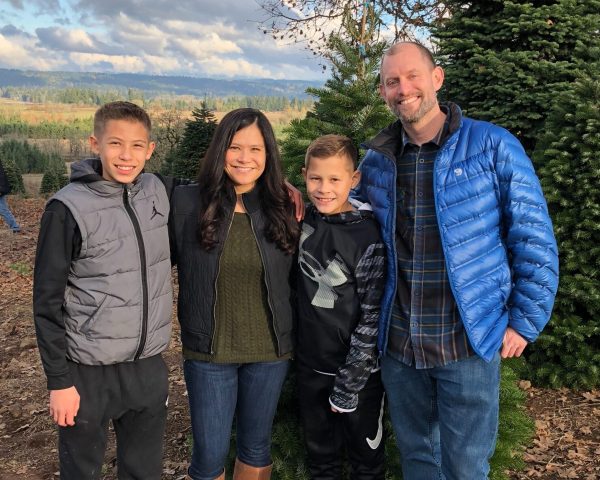 We're so happy to introduce you to this wonderful, home study approved, Purl Family from Oregon: Andy, Darcie and their two boys Caden and Tanner! This family is fun, adventurous, and loves to laugh. They feel very fortunate to have strong, stable, loving relationships and are so ready for Caden and Tanner to welcome another sibling.
Andy and Darcie love to go on trips with the boys and immediate family and can't wait to share these adventures and traditions with another little one! They enjoy taking annual glamping (glamorous camping) trips, going to the pumpkin patch each October to pick pumpkins and cutting down their own Christmas Tree each year! According to Andy, Darcie is an amazing and caring mom, with an incredible sense of humor that makes their time together so much fun! In Darcie's words, Andy is an adventurous and thoughtful man. He is such a dedicated partner and is always living life to the fullest. Caden is creative, funny and is constantly making others laugh. Tanner is humorous, like his brother, grounded and friendly. Andy and Darcie are so excited to share their life with another child and both enjoy the unique experiences of parenthood from birth!
If you or someone you know is facing an unplanned pregnancy and considering adoption for their child, we hope that you will think of Andy and Darcie. To learn more about them, download their family profile. If you want to reach out to them directly, you can email them by using the form below or call/text them at (971) 808-1182.