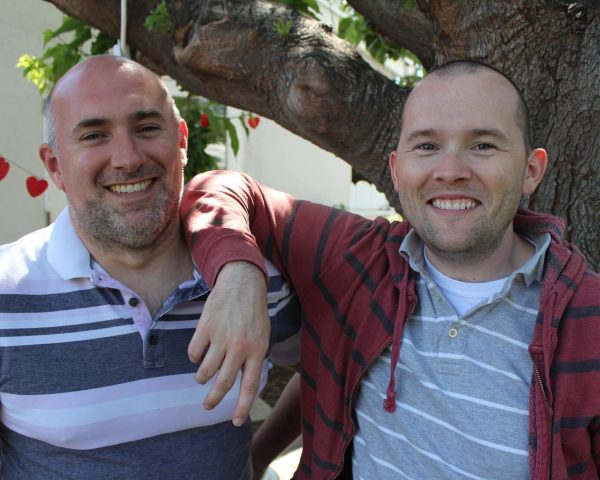 We're so thrilled to introduce you to this incredible, home study approved Purl Family from California: Doug, Tyler, and their handsome son Roland! These two fun-loving dads met while making a TV show, where their friendship blossomed into a loving relationship. They were married in 2017, and soon after Roland joined their family through adoption. They can't wait to add to their family through adoption again!
This family loves to go on adventures and have fun! They enjoy traveling to visit family and even going to monster truck rallies! Tyler says that Doug is constantly making him laugh. Doug's the best husband and co-parent that Tyler could ever ask for. Tyler loves all sorts of music and loves to cook everything from scratch. According to Doug, he sees so much of Tyler in their son, and can't wait to be dads to another child with him! Roland is a sweet, brave, and silly little boy. He loves dinosaurs and reading fantasy novels with Tyler every night (his favorite is "The Hobbit"). Roland absolutely cannot wait to be a big brother! Being an adoptive family has brought Doug and Tyler so much joy, and they can't wait to welcome another child into their hearts.
If you or someone you know is facing an unplanned pregnancy and considering adoption for their child, we hope that you will think of Doug and Tyler. To learn more about them, download their family profile. If you want to reach out to them directly, you can email them by filling out the form below or call/text them at (323) 352-0776.