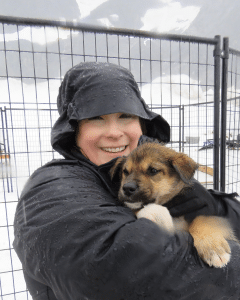 We are so thrilled to introduce you to this wonderful, home study approved Purl Mama from California: Tiffany! To her, family is the most important thing. She is surrounded by a supportive and diverse group of family and friends who are all looking forward to loving on her child one day. Tiffany can't wait to become a mother through the journey of adoption!
Tiffany enjoys any activity involving the water; whether it's stand up paddle boarding, kayaking, snorkeling, boating, or even just walking on the beach or playing at the pool. She loves to travel and has visited 21 countries (and counting!). She comes from a large, loving family who spend lots of time together. Family gatherings, which happen often, always involve food! Tiffany is looking forward to sharing her life, traditions, and adventures with a child. Music is also a big part of Tiffany's life; she plays several instruments and always has music playing. She can often be caught singing and dancing along to whatever she's listening to. Parenthood has always been Tiffany's dream, and she is so excited to welcome a little one into her life through adoption!
If you or someone you know is facing an unplanned pregnancy and considering adoption for their child, we hope that you will think of Tiffany. To learn more about her, download her family profile, or follow along with her adoption journey on Facebook. If you want to reach out to her directly, you can call/text her at (510) 585-3031, or email her by filling out the form below.