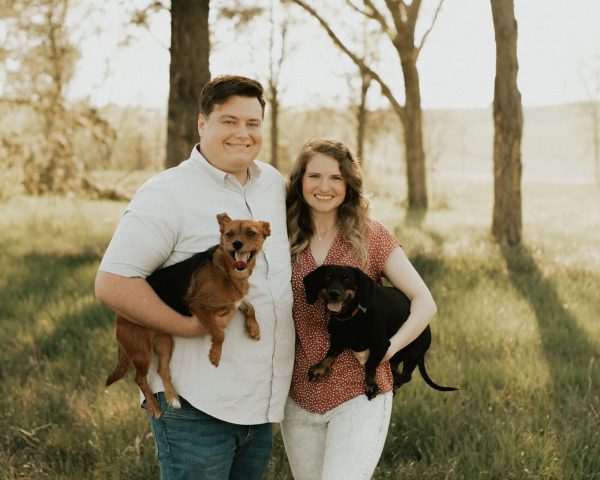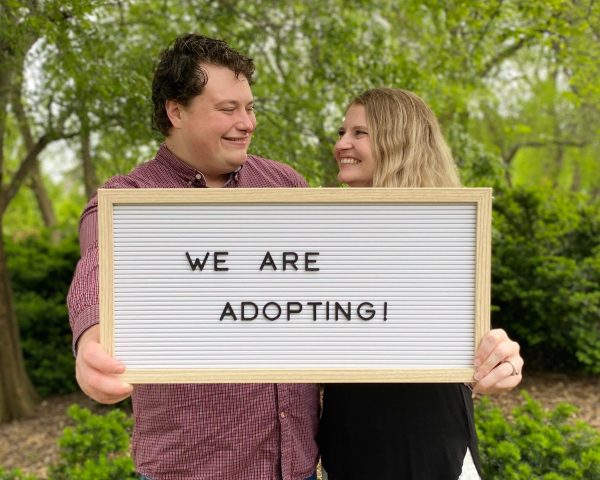 We truly can't wait to introduce you to this adorable home study approved Purl Family from Kansas: Spencer and Kristen! They have been married for nearly six years and have enjoyed many adventures together, along with their two dogs, Ernie and Sammie. Whether they go out on the town or have a cozy night in, they always end up laughing too much and having a lot of fun. Spencer and Kristen have always wanted to become parents and have prayerfully decided that adoption is how they should grow their family.
For the past four years, Spencer and Kristen have volunteered as court-appointed special advocates for children in the Kansas foster care system. They are very passionate about ensuring that all children are given stability, resources, respect, and unconditional love. They also enjoy traveling and exploring new places. They love living in such a central location, close to so many fun cities that are just a road trip away! In Spencer's words, Kristen is the most amazing person. She has the biggest heart of anyone he knows, and he has no doubt she'll be a wonderful mom. As Kristen puts it, Spencer is kind and super helpful. He is her best friend and she absolutely cannot wait to start this journey with him by her side. Spencer and Kristen have always wanted to become parents and cannot wait to welcome children into their family. They are not only ready to adopt a child; they are also ready to adopt their whole family as part of their own.
If you or someone you know is facing an unplanned pregnancy and considering adoption for their child, we hope that you will think of Spencer and Kristen. To learn more about them, download their family profile (designed by Purl). If you want to reach out to them directly, you can call/text them at (785) 554-2605, email them by filling out the form below, or follow along with their adoption journey on Instagram.