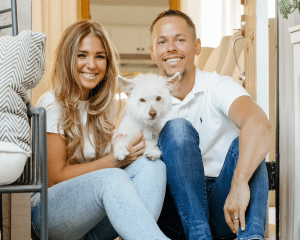 We are so excited to introduce you to this amazing, home study approved (and certified to adopt) Purl Family from Arizona: Damien and Rita! In this family, they laugh and love to the fullest. They enjoy good coffee, healthy eating, exploring the outdoors, traveling to new places and spending quality time together. They can't wait to share this love and experiences with a little one someday.
Damien and Rita met attending the same Church when they were just 13 and 14 years old. It wasn't until four years later that their friendship grew and they began dating. After three years, they were married and have just recently celebrated 12 years of marriage together! Rita loves to cook, and being outdoors. In Damien's words, she brings joy wherever she goes, and makes him a better person eash day. He knows she'll be such a loving and supportive mother. Damien is fluent in Spanish, and hopes to teach their children! He loves to swim, write music, and play the guitar. According to Rita, Damien is soft-spoken, and has a way of making those around him feel comfortable and loved. She says that he's patient, and she can't wait to see him be a father one day. Damien and Rita are so excited to start a family, and adoption is giving them a beautiful chance to do so.
If you or someone you know is facing an unplanned pregnancy and considering adoption for their child, we hope that you will think of Damien and Rita. To learn more about them, download their family profile. If you want to reach out to them directly, you can email them by filling out the form below.